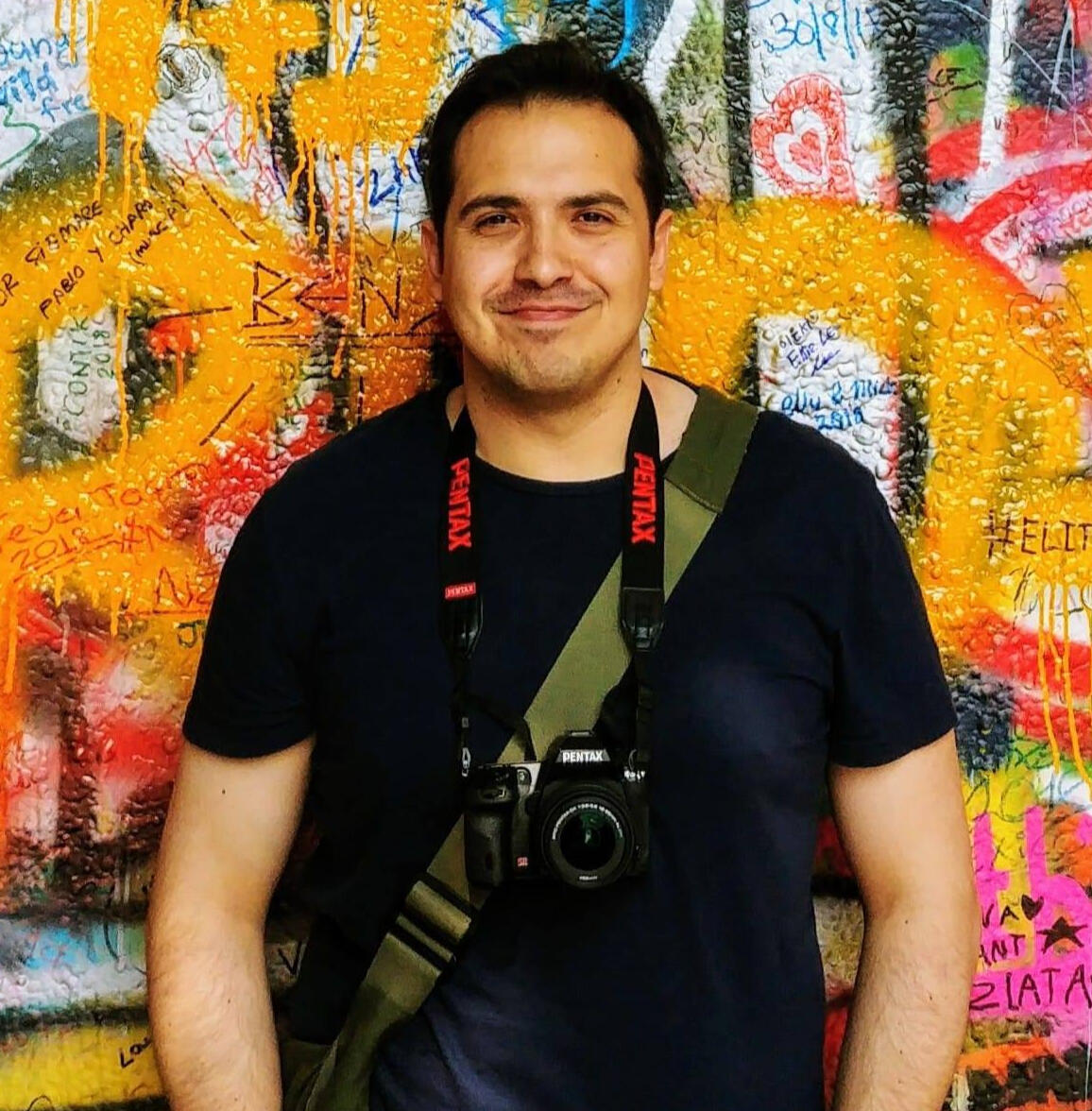 Gianpietro Pucciariello
Let's be agents of Change through photography.
Visual Storytelling
Art-based Coaching
Workshop facilitation
ABOUT ME
"Photography is a tool to give voice to the voiceless and to give light to shadows within ourselves and in society"
Hello, my name is Gianpietro Pucciariello and I am an Italian visual storyteller and participatory facilitator based in London. My main work focuses on pushing the boundaries between social impact, dialogue and human conditions.This means that I work following ethical conduct to bring dignity and hope to people's faces and lives.
Through my work, I want to celebrate, using empathy, and respect but also playfulness, the beauty of the human soul along with its daily struggles and vulnerabilities.I use photography as a medium to personal development and a tool to give a voice to marginalised communities and organisations that want to address social and environmental issues in the places they operate by telling stories that mainstream media formats do not often tell, to encourage critical consciousness and influence policy.To do this I usually combine four themes, 1) Human beings, 2) places, 3) food 4) actions for impact, and
five elements 1) focused questions, 2) metaphors, 3) storytelling, 4) Participation 5) Action-Driven Challenges.
is this you?
You are the head of a charity or a volunteer organisation, a cooperative, a b-corp, a value-driven business, a tech for good startup, a social entrepreneur, a changemaker, an intrapreneur within your organisation, or a citizen who cares for the community, a cause or the common good.You want to tell a story about how you are tackling a social and environmental problem and you want your story to be authentic and purposeful.Partnering with you, I will work toward your goals and help you achieve these through the power of visual storytelling, photography-based coaching and facilitation by applying a collaborative, meaningful, participatory approach.Professional photography support spreads all the credibility, business integrity and customer loyalty. I want to use my experience and enthusiasm for good causes to get your story recognised.Check my photography page to see examples of my work and style, my workshop page to see how my facilitation and coaching practices marry photography and my contact page and terms for starting a collaboration, my events page on Eventbrite to book of any next event.
A LITTLE BIT MORE ABOUT my Journey
I grew up in the Lake Como area, where I got used to beauty already at an early age, in a family that, despite not being particularly affluent, provided me with a rich and safe place for growing my never-ending curiosity and learning, the value of an authentic soul, and the fundamental importance of social justice.I was lucky enough to have my mother, a kindergarten teacher, leading me by example with playfulness, self-expression and empathy and my father, working for the Italian railways, sustaining my development with strict rules and pushing my need for achievements, but always supporting my learnings with travels and books.I grew up as a really serious and introverted child - many people wouldn't believe so, as I developed more into a shy extroverted character through the years - with a huge inner world and having difficulties expanding outside in words.
This is how I first discovered art and particularly photography.
What I liked about taking pictures was mainly the idea of using an organic process for self-expression and for absorbing, summarising, explaining and creating knowledge around the social and environmental causes I cared for, and I was involved in since my teenage years.My need for expression became even more evident when my father was diagnosed with a rare neurodegenerative disease in 2003, after 5 years of unusual emotional outbursts, apathy and depression, tremors and personality changes.I put myself more and more on the front line of volunteering in the communities I was part of, and I focus my University Studies on the social sector and welfare, but at the same time, it became even more difficult for me to communicate my inner feelings on the outside.
Despite this difficulty, I'm glad I took Economics as a Major subject. This gave me the chance to reflect and work deeply on human behaviour, motivational science, mental models of choice and root causes of oppression. Though, Economics gave me fewer opportunities to express my artistic side.I moved to London in my late twenties, and after a few years, I got stuck between a career I felt detached from, and together with my family situation, I got into a period of severe anxiety and inner chaos.One evening in October 2012 thought, returning from work, I found a leaflet about a course in photojournalism with the City & Guild in Tower Hamlets.
That's how my journey in photography restarted.With and through photography, I restarted again to explore in deep the world around me, the condition of human beings and the causes I cared about.
Even more important, I rediscovered myself, and my artistic skills, and boosted my self-confidence.Without rediscovering photography I wouldn't have gone back to practice facilitation and I wouldn't discover and loved other practices I work with right now, like coaching, social impact and innovation consulting. Without photography, I would have never become an entrepreneur and I wouldn't have nurtured other creative skills, like sketch noting & doodling.Photography helped me meet inspiring human beings that became friends, mentors, and some of the most important people in my life. That night in 2012 I drew a line in my life with a simple decision.I strongly believe that photography is one of the best ways we have to discover ourselves and the world around us, focusing on the present moment, one shot at a time.
This is why I want to support you in using photography differently.
Photography
---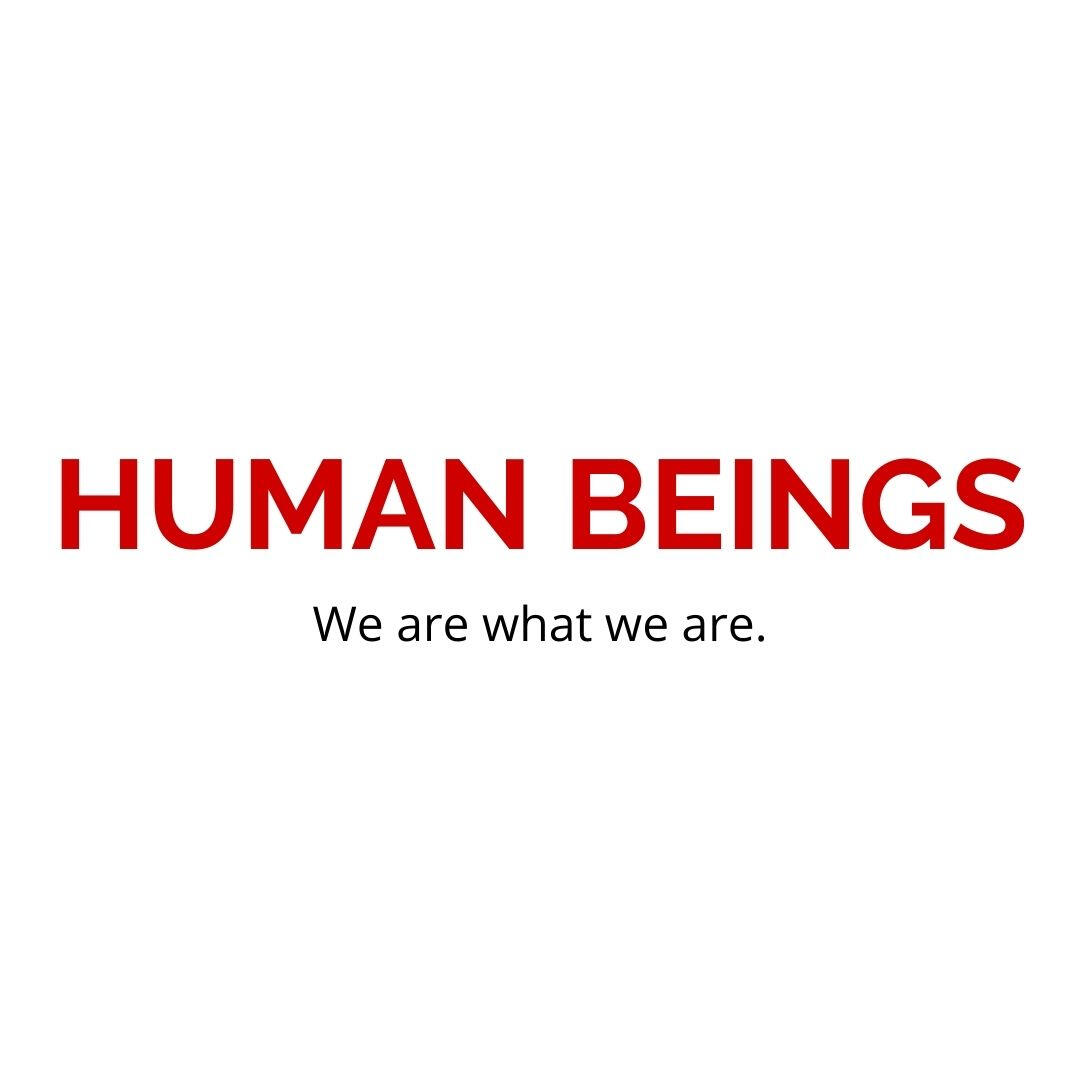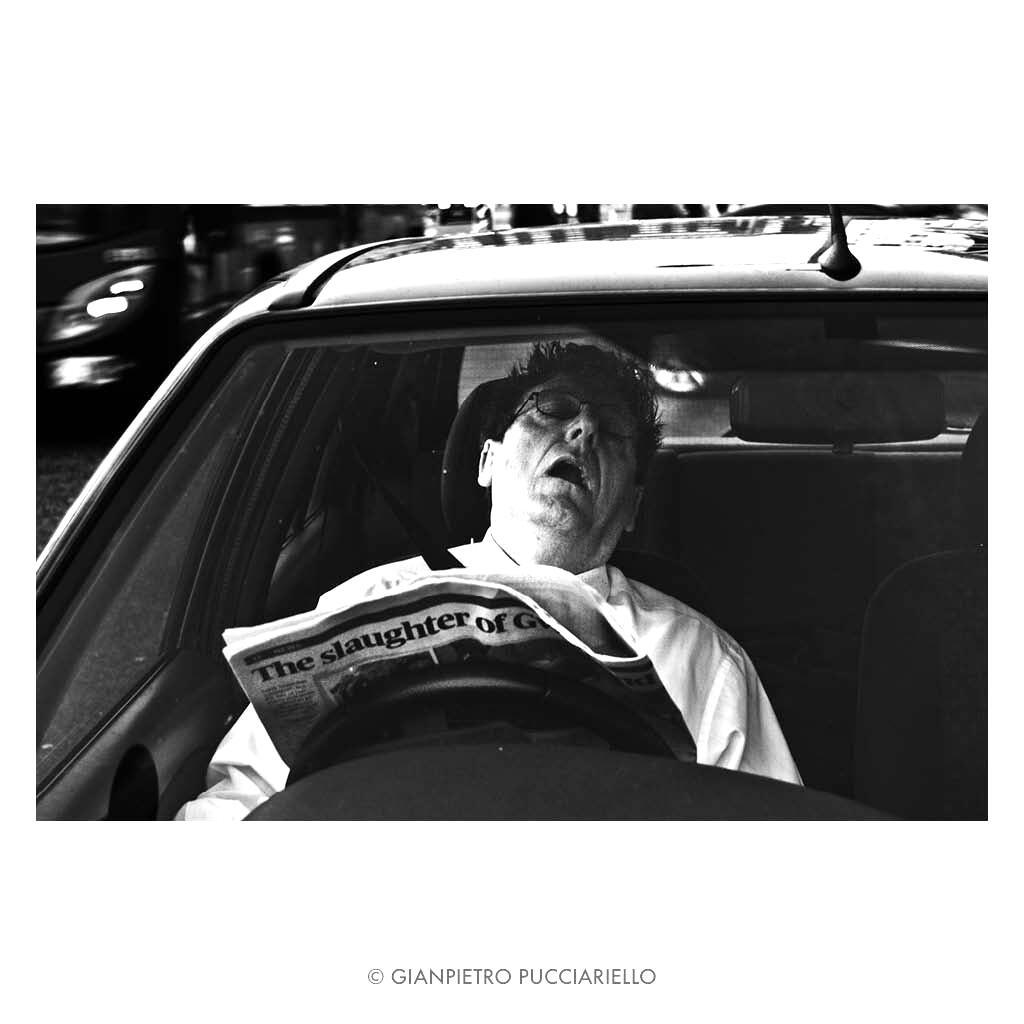 ---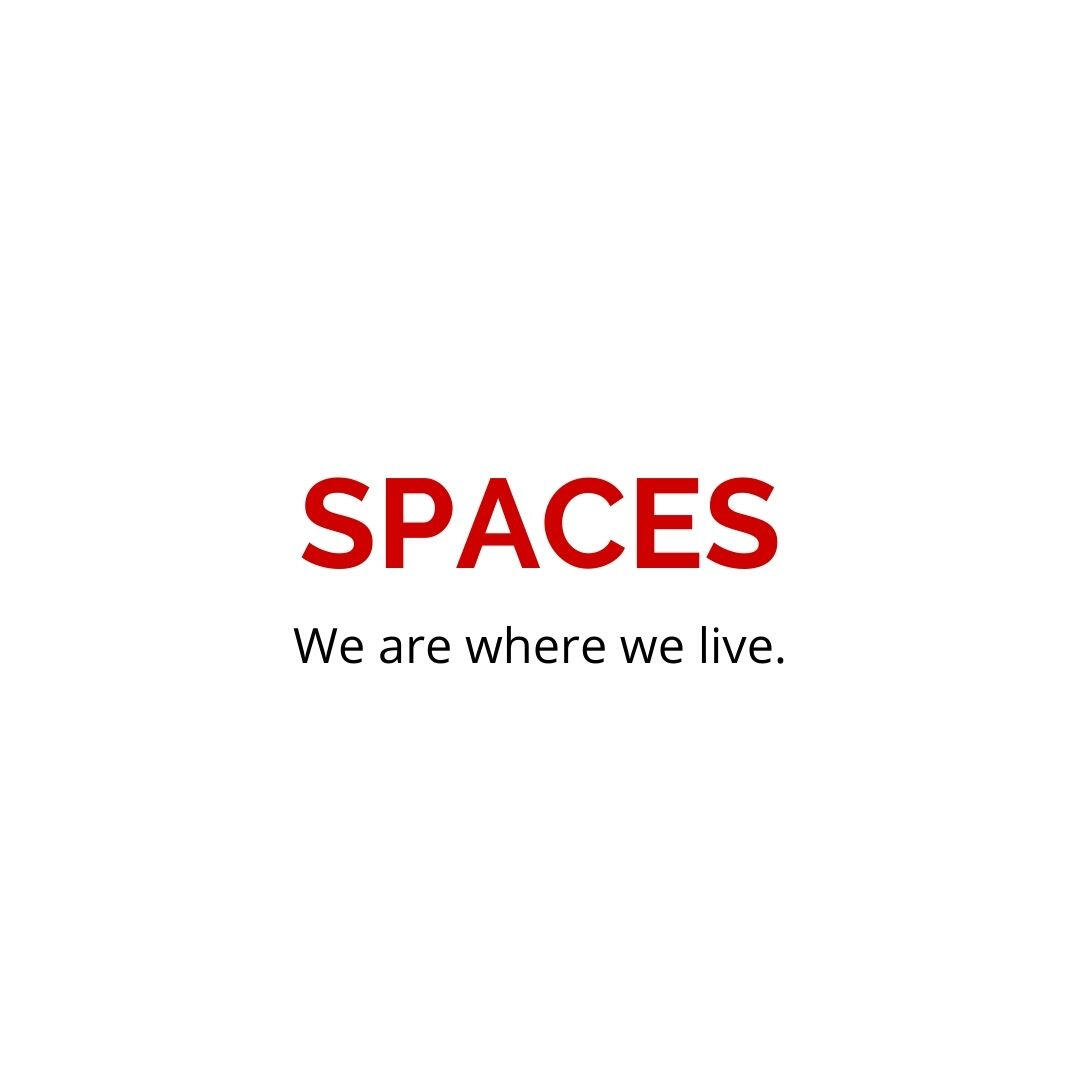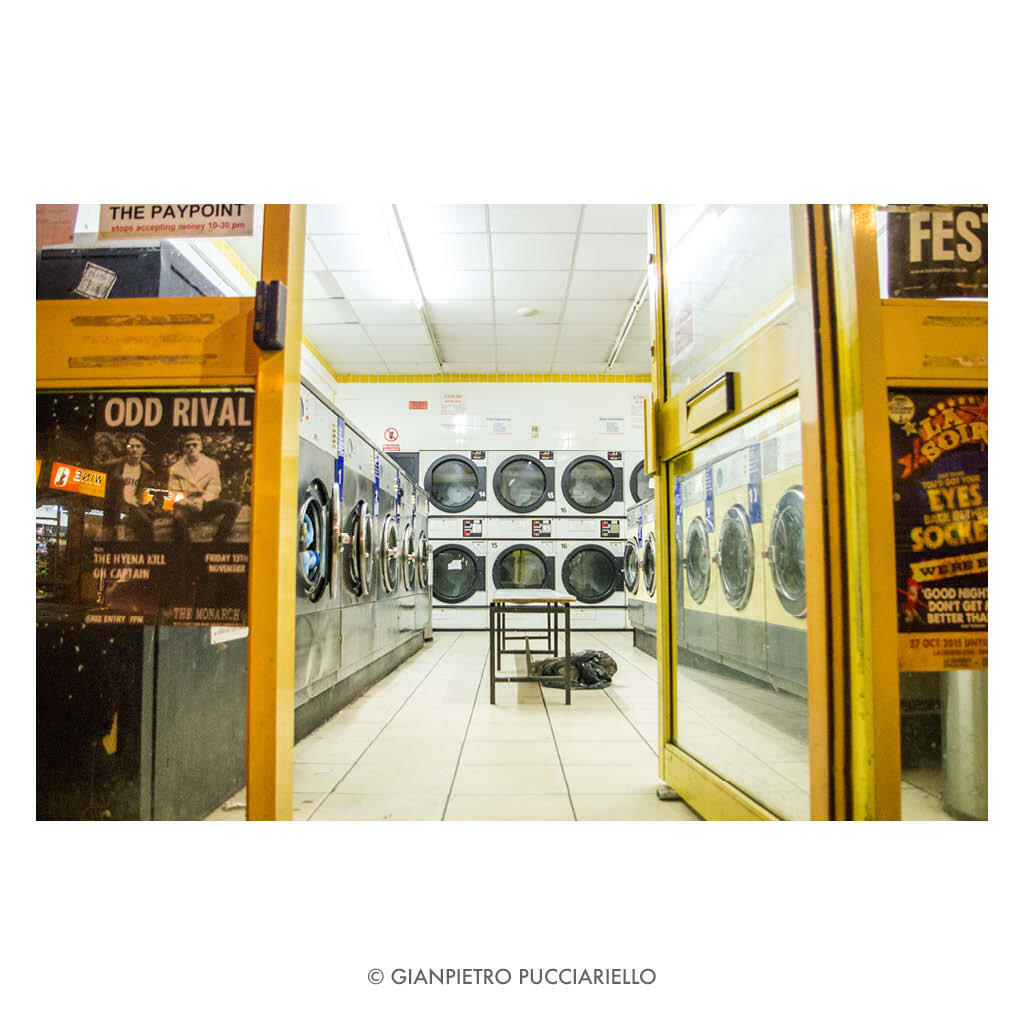 ---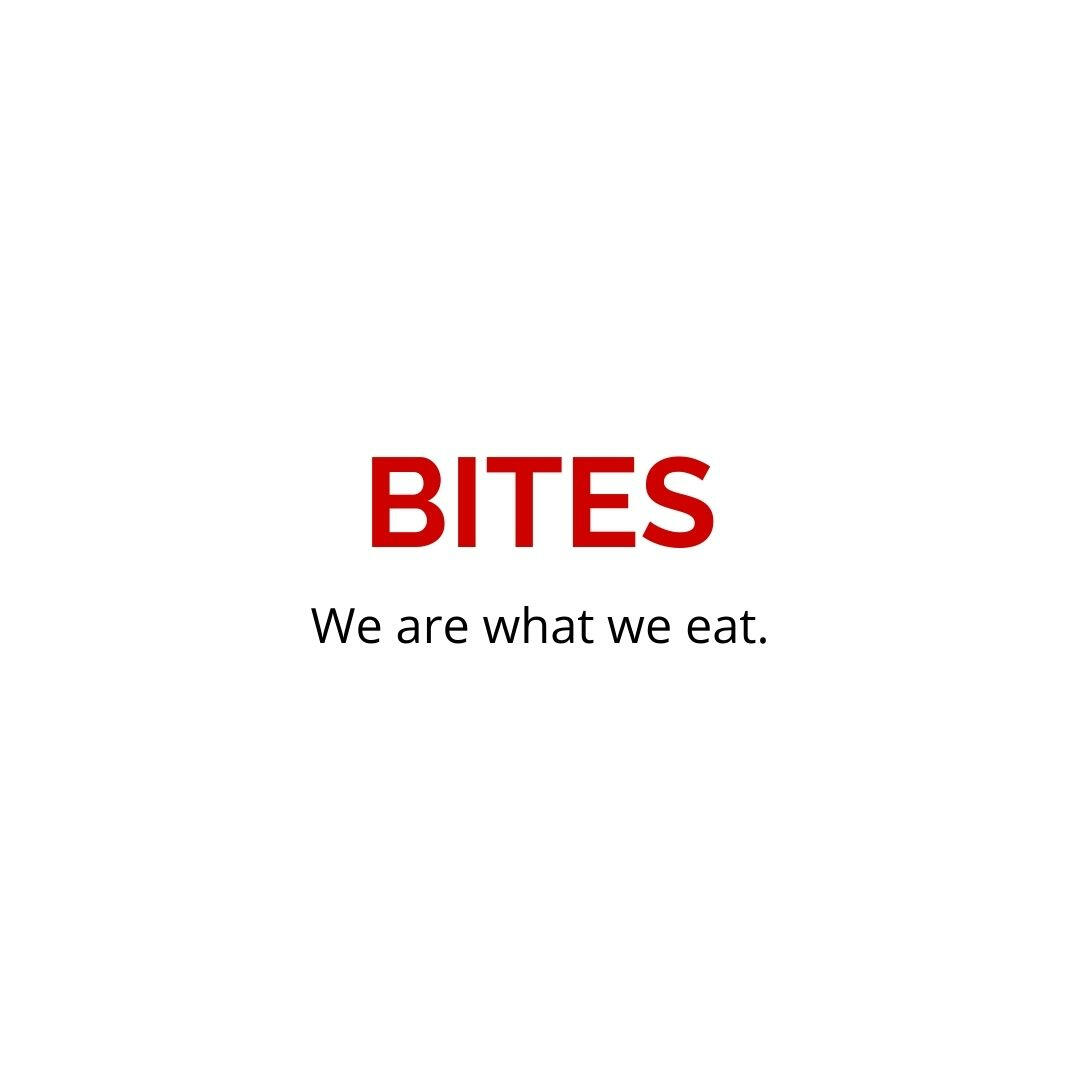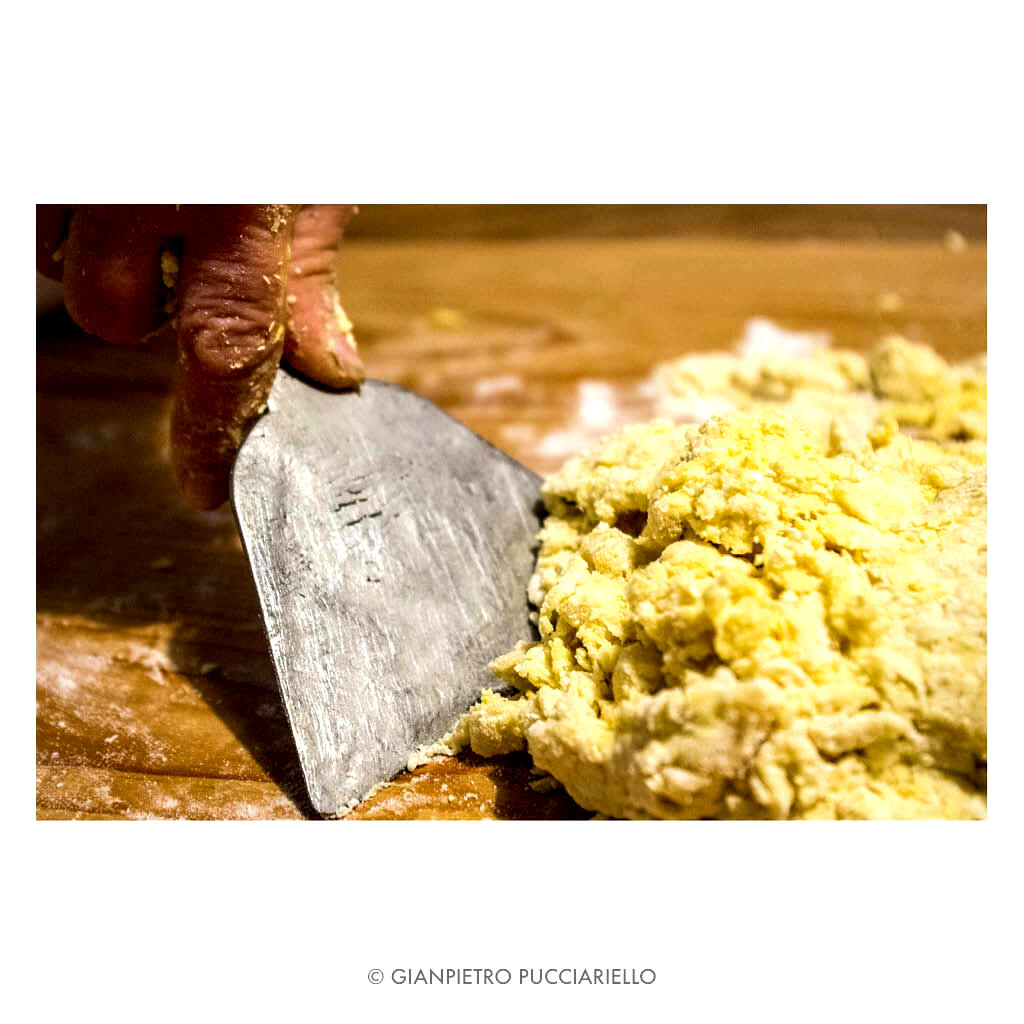 ---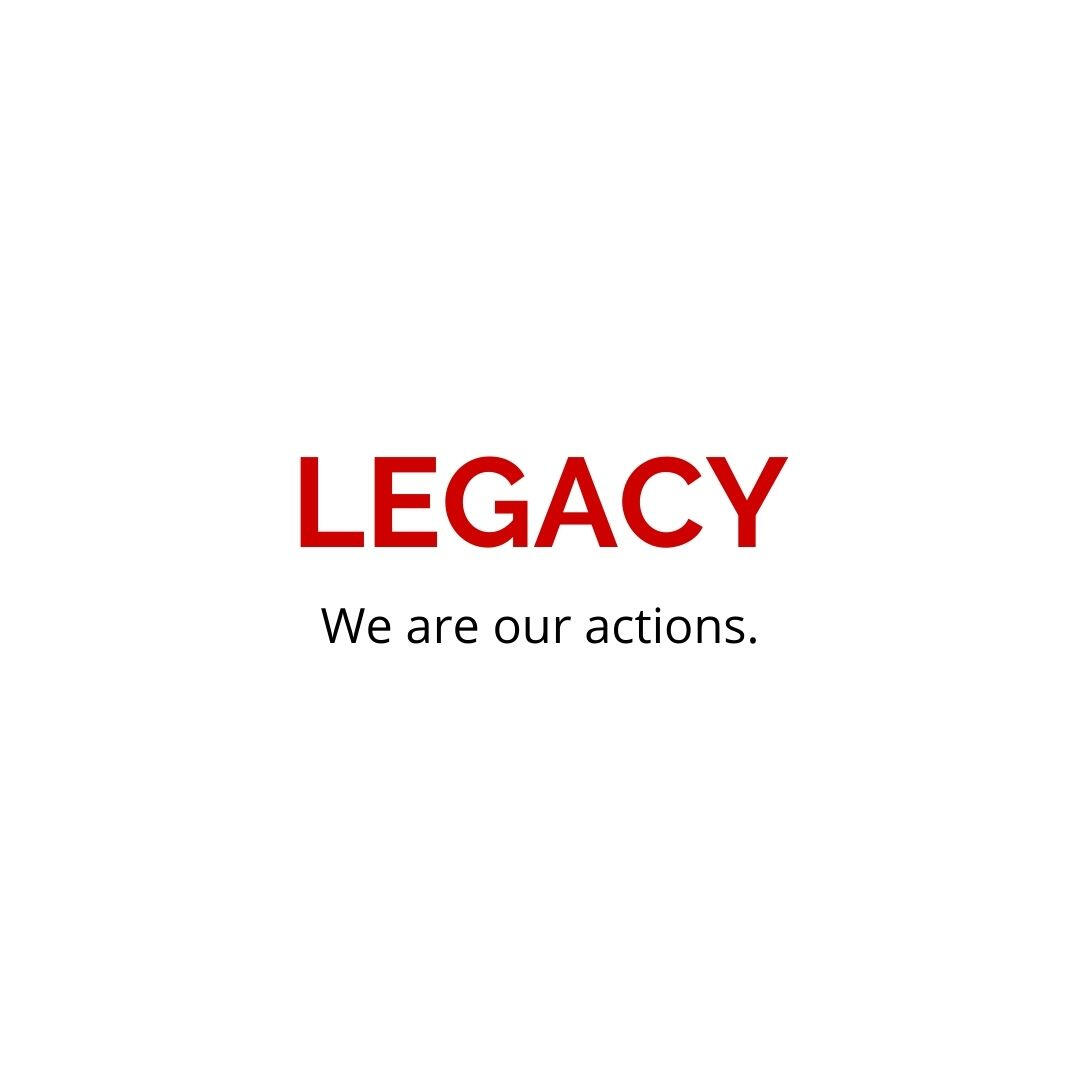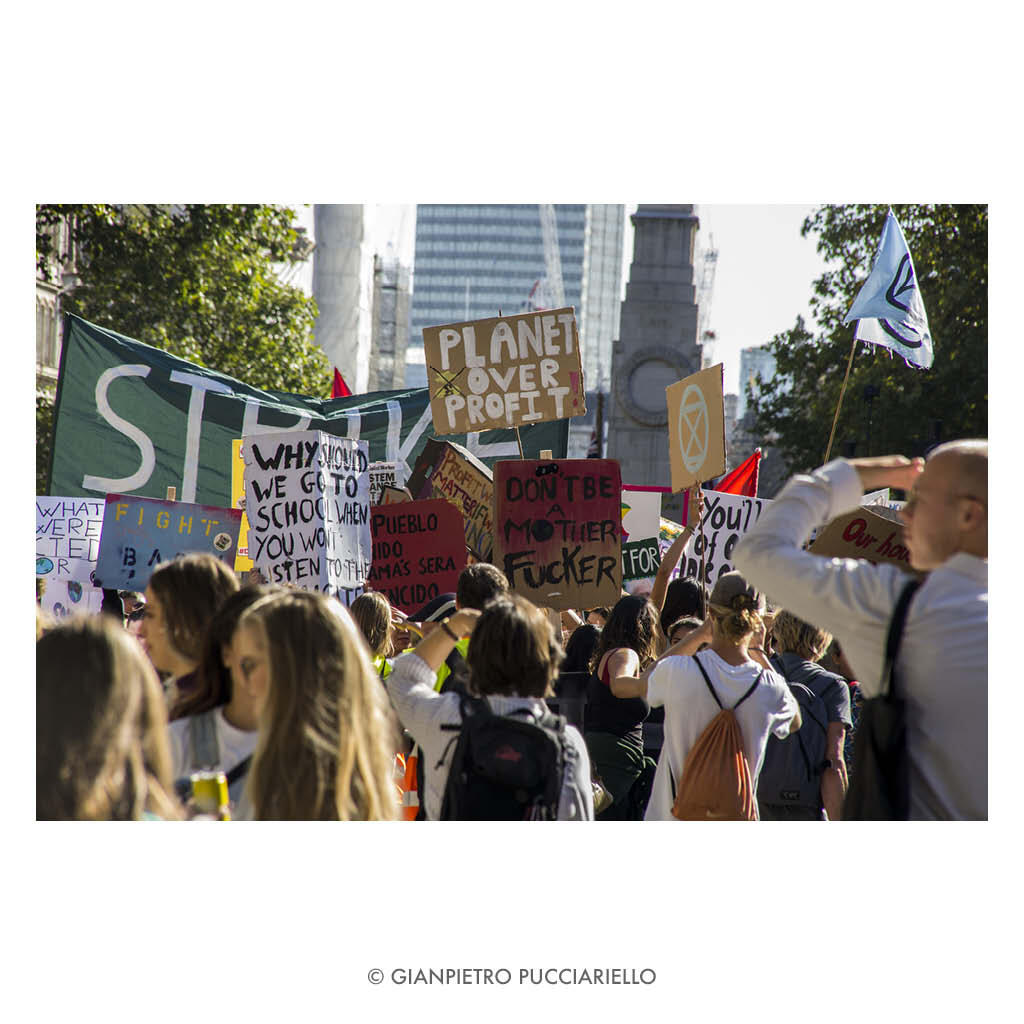 ---
ONGOING PHOTOGRAPHIC PROJECTS
---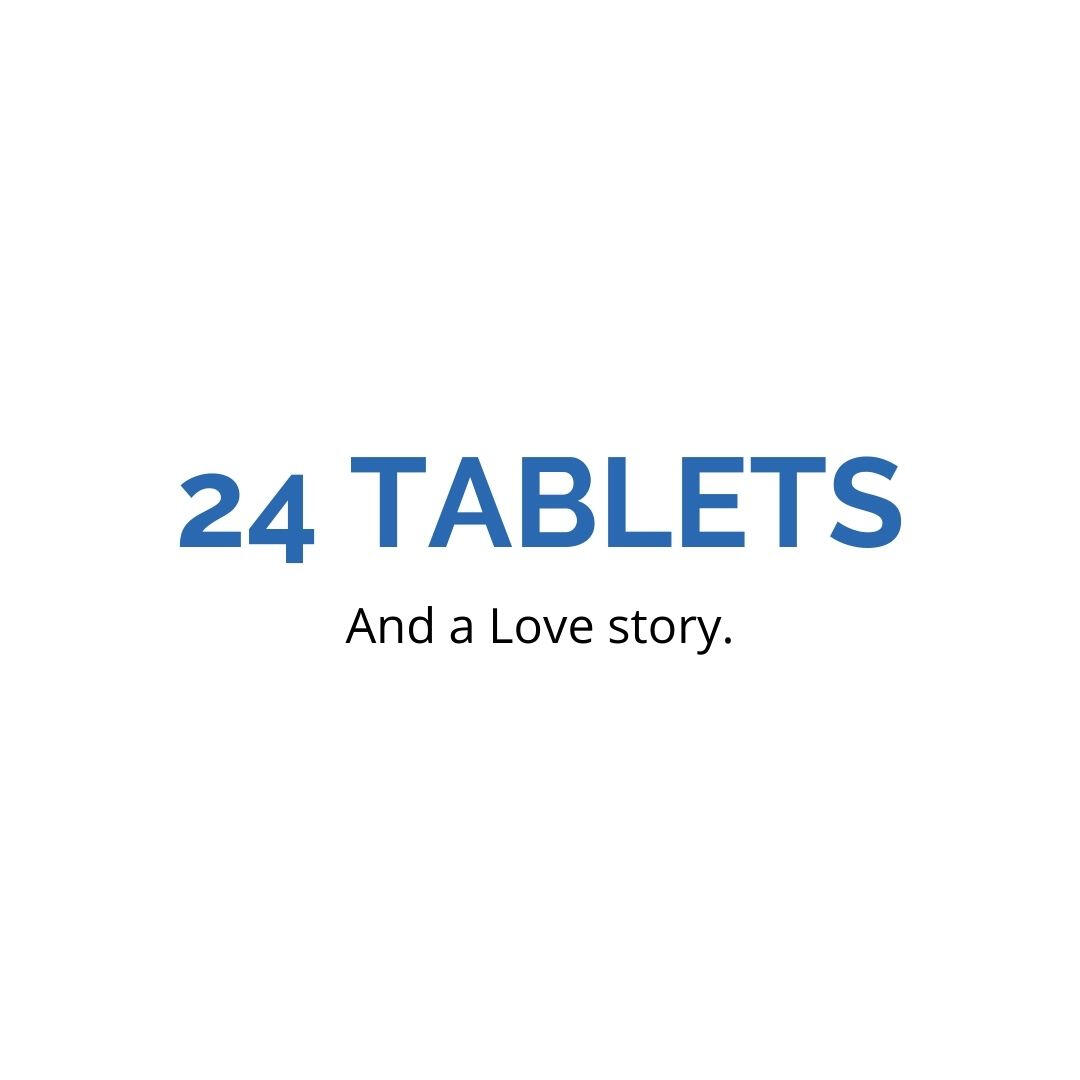 A woman, a man, their union, a deadly illness, the struggle, their life together, until it lasts.
One Tablet at a time.
---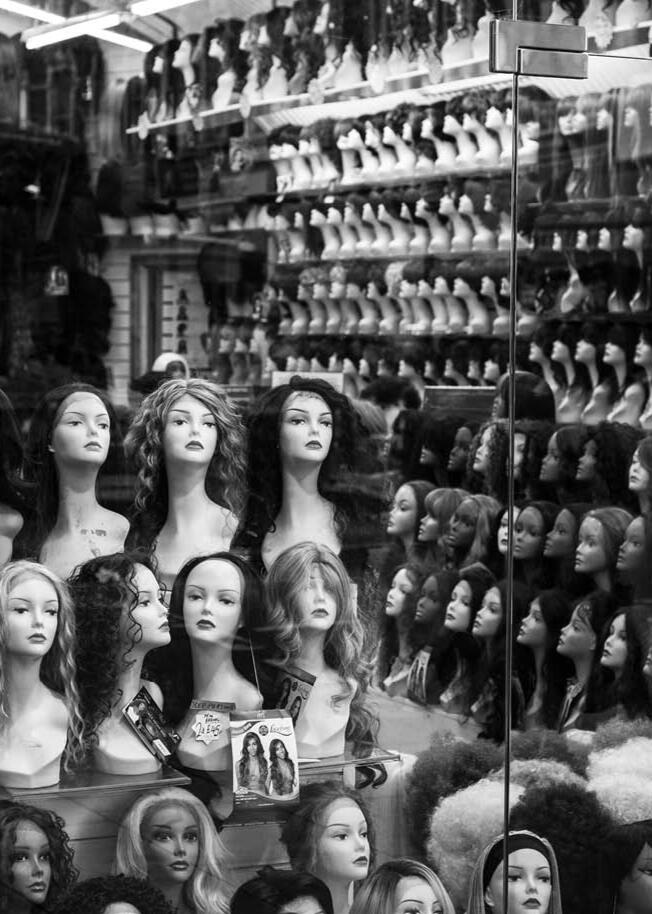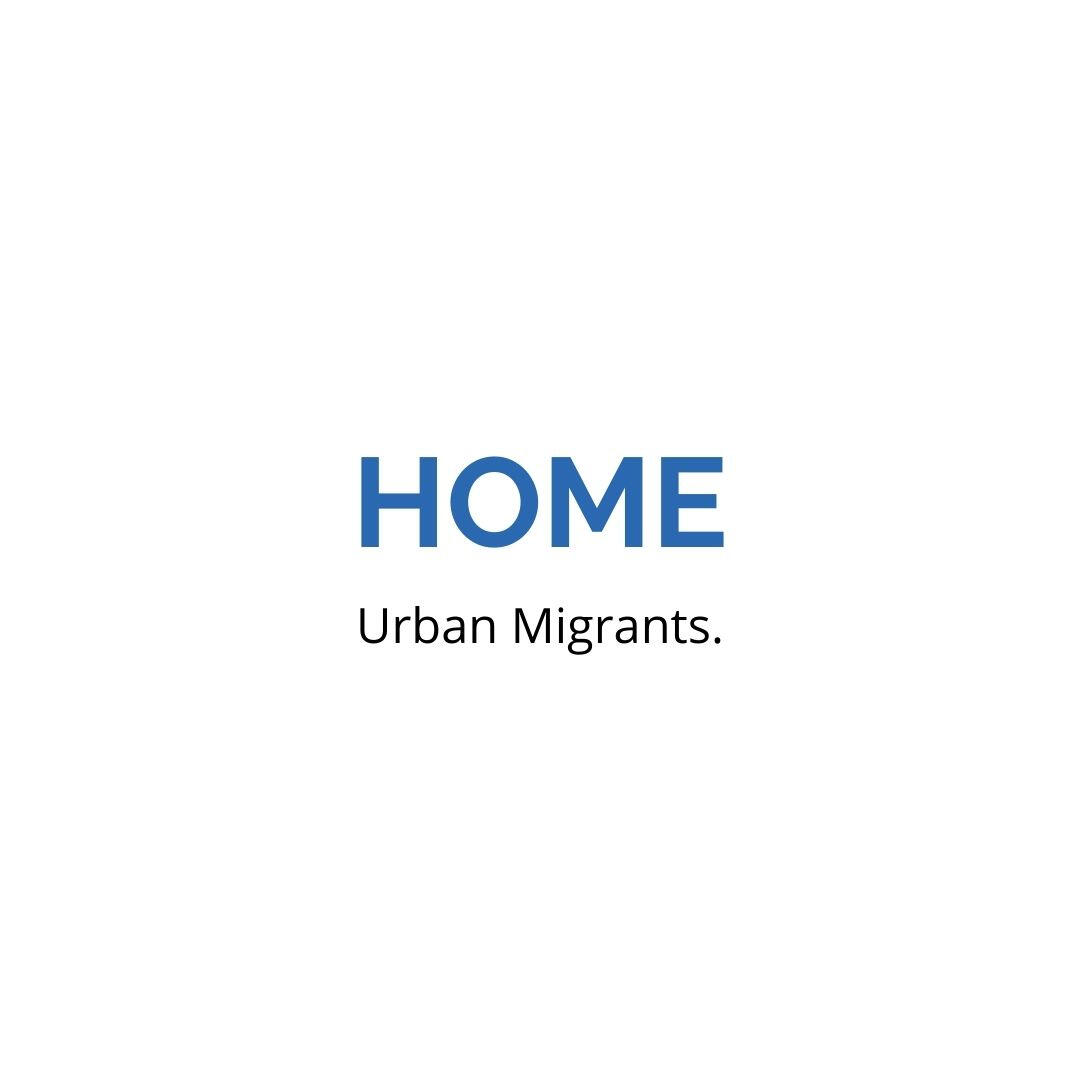 What is about to be an Urban Migrant in a London?
What are the discoveries, the different norms, and the struggles of anyone who decide to call home another place far from home?
---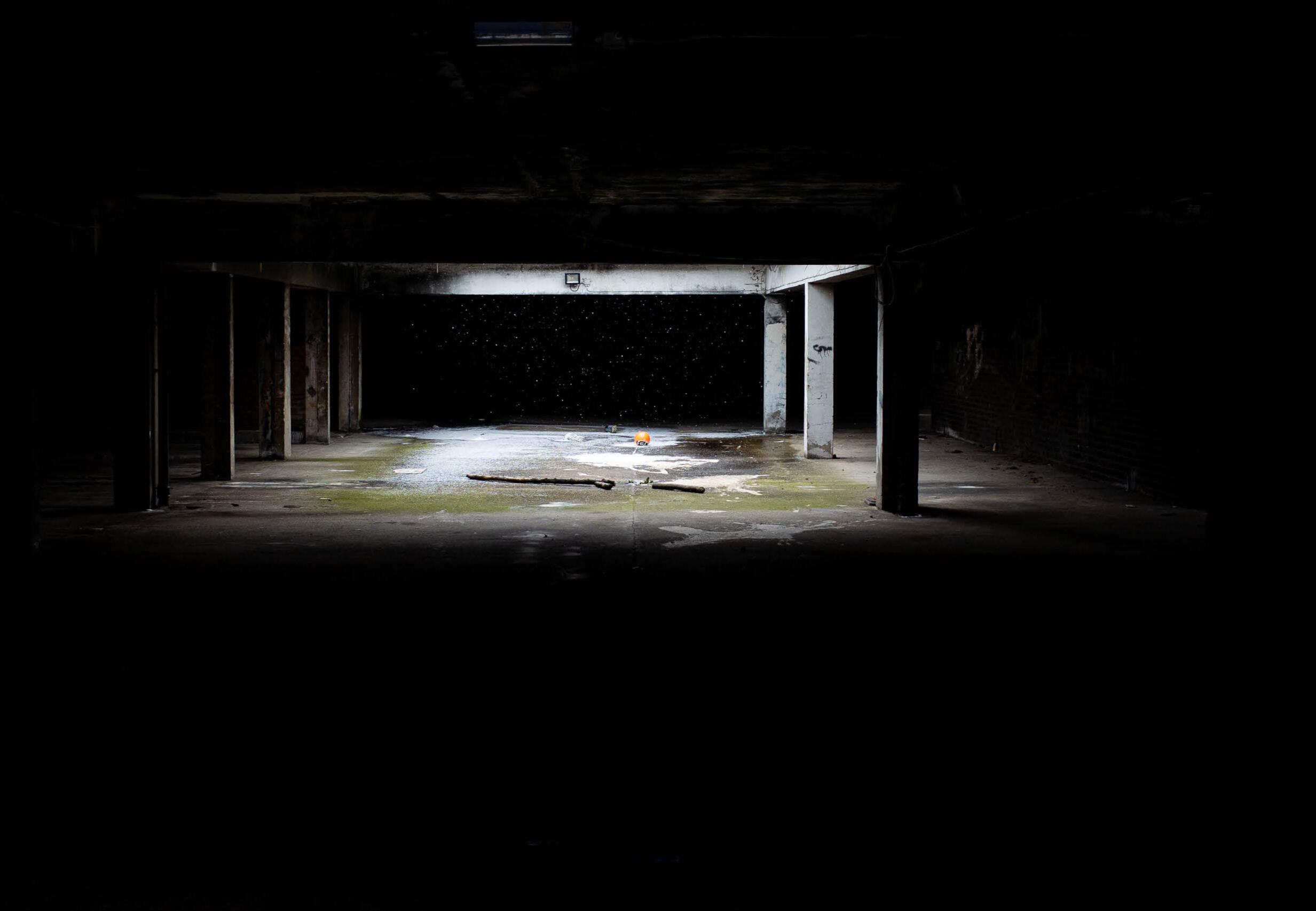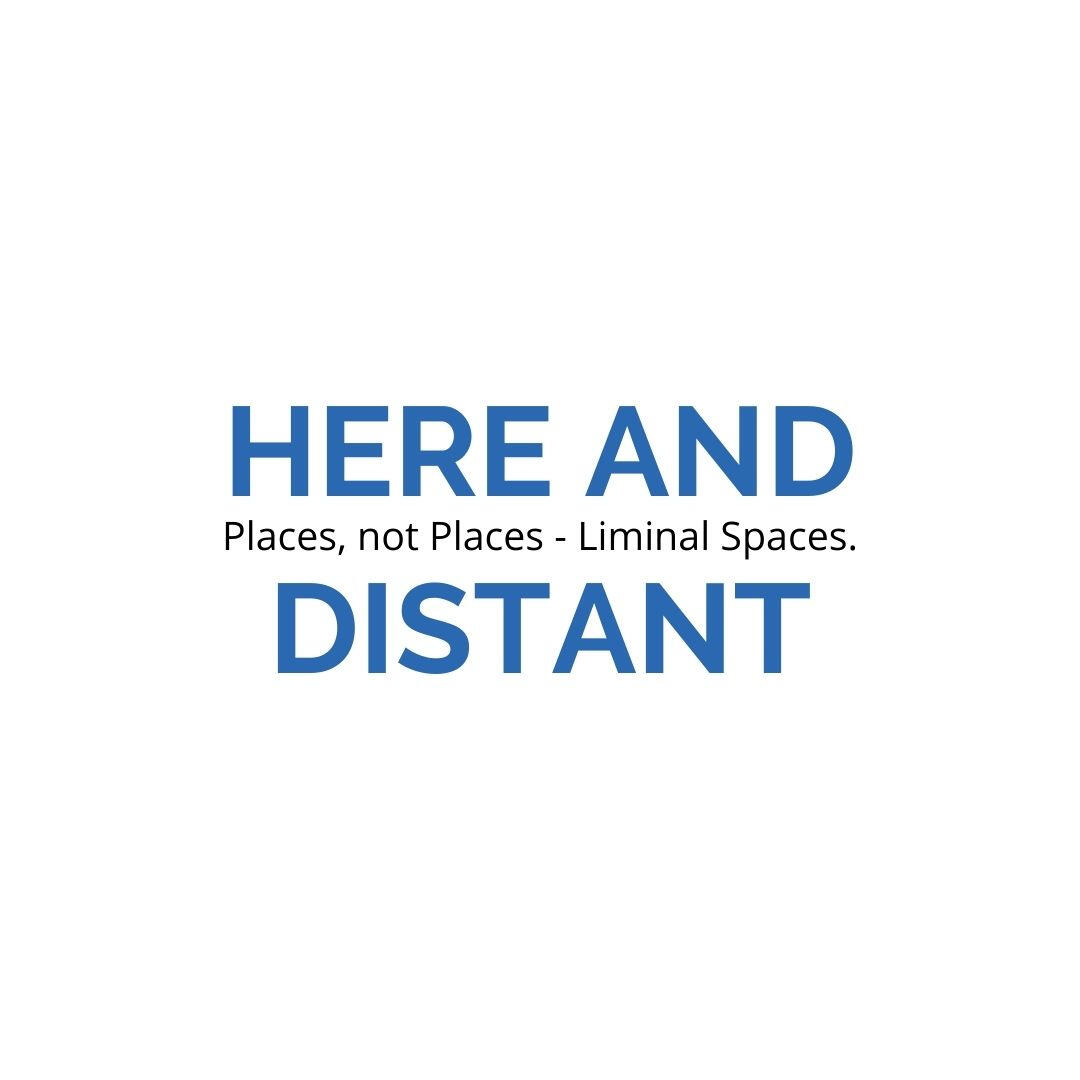 They are transitional by nature, frequently abandoned and empty, and they convey a sense of nostalgia, apprehension, lostness, uncertainty, and eeriness.
They are around us, they are everywhere, and sometimes they are within us.
They are Liminal Spaces.
---
Do you like what you see?
If you like my photography skills and style and you want to propose a project or a collaboration,
Feel free to contact me through this page.
Participatory Workshops and Coaching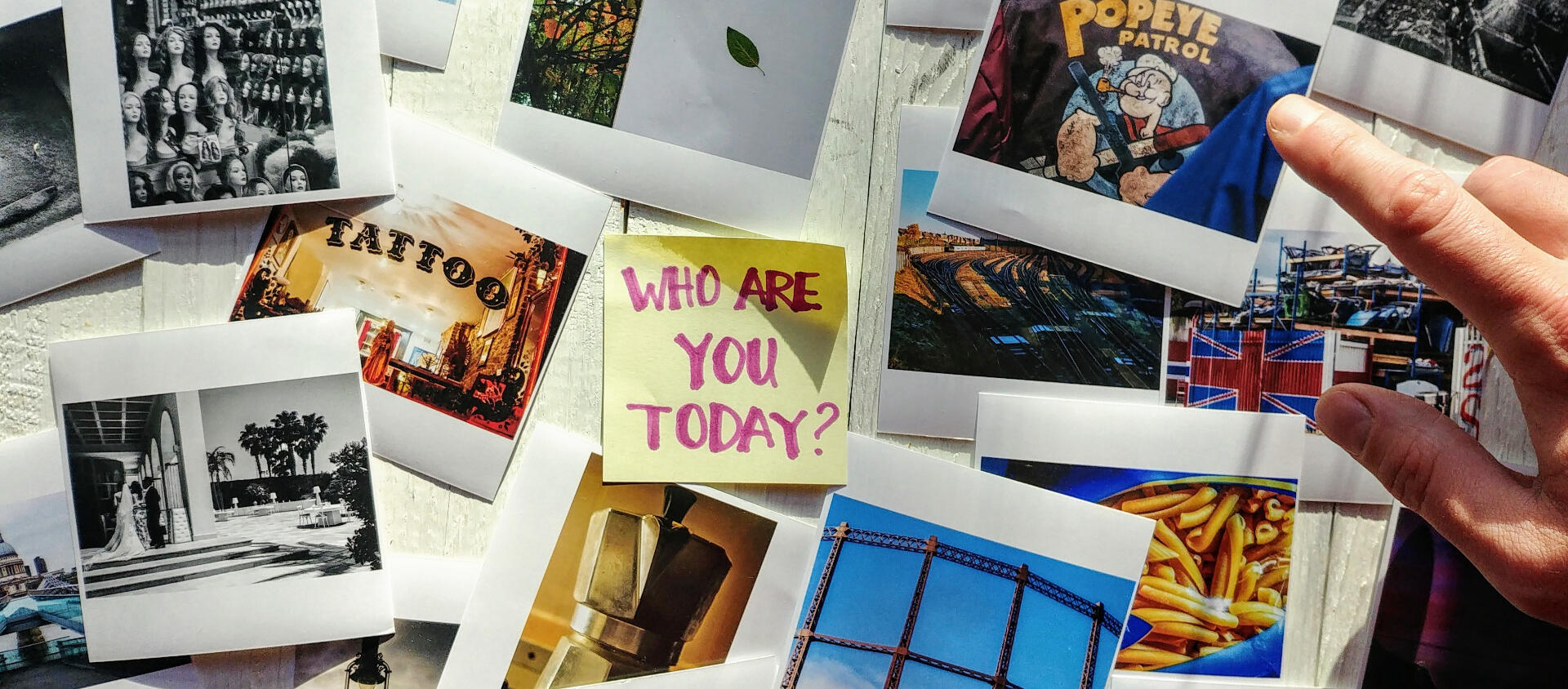 I use my photography as inspiration and tool for a lot of activities around workshop facilitation, coaching and mentoring.I** ideate, build and deliver workshops and sprints** based on my 15 years+ of work as a professional facilitator, social researcher, policy evaluator, community leader, and service/human-centred designer.My 5 years of Coaching practice taught me how fundamental is to support and challenge any client to trigger critical thinking and self-awareness.As photography helped me so much in my personal development journey, I want to support anyone who thinks that photography goes far beyond taking pictures and wants to enrich their lives with it.
How can I help you with
My participatory workshops and coaching sessions are usually very dynamic, playful and challenging, to help clients go deep with their thoughts and take concrete actions to impact their lives and the communities they belong to.
My aim is not only just to build a safe space, but a safe space where anyone can be brave and can invest in their talents and potential.To do this I complement my art-based coaching approach with a mix of conversation skills, participatory approaches, and multi-sensory-based and system-based practices.Through practical exploration, personal reflection and peer-to-peer discussions, we will experience together how immersive is using the camera in an urban or natural environment and how this brings new perspectives to our lives, helping solve problems, reflecting on our goals, thinking creatively and critically and become more self-aware.In my workshops, I use practices, theories, methods and techniques that are grounded in Social Research, Anthropology, Ethnography, and Positive Psychology coming from my studies, work and personal experience, and research.Working using the Experiential Learning Through Photography methodology, You will train in visual literacy, listening skills, teamwork, communication skills, engagement, imagination, creativity and innovation techniques, identity expression, self-esteem, perception of reality, and to impact and empower other people's lives for positive change.
MY SIGNATURE WORKSHOP
"FROM LENS TO SELF"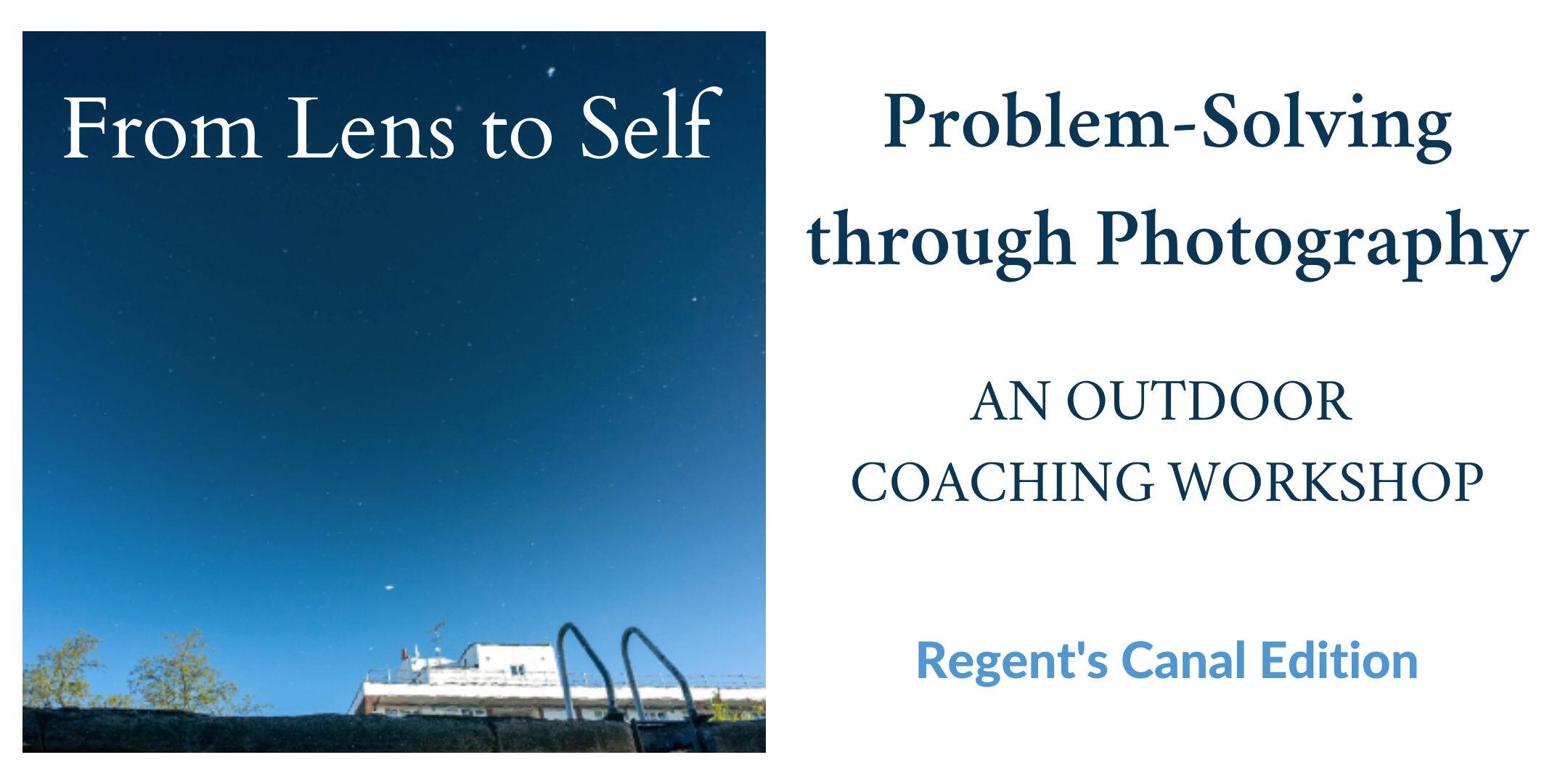 THE WORKSHOP"**From Lens to Self**" is my signature workshop running from and Running Every Weekend in different London locations. It is an Art-Based Coaching learning space, using Photography, Metaphors & the outdoors as the main tools for personal reflection and problem-solving.I invite you to join me. To read more about it, including dates, times and costs, you can check on my event page
I had the privilege to be the guest of the Facilitation Stories Podcast, the official Podcast of the International Association of Facilitators (IAF) England and Wales ChapterIn this occasion I talk about my workshop from "From Lens to Self" and how connecting Photography and Facilitation you can create Impact.It was truly an enjoyable experience. Listen to the recording below.
How to join me
Join me in a workshop or programme to discover, experiment and learn how photography can be a powerful instrument to work on yourself, your community and your organisation.To check future events, click the link below. If you are looking for a coach or a workshop for you, your community and your organisation, Use my Contact Page.

To continue my Personal and Professional Development I am a member of the Association for Coaching, the International Association of Facilitators and Community Organisers, MOE Foundation, MHFA, makesense. Ask me more about it.
YEARLY PRO BONO WORK - YEAR 2022

Text
I
TESTIMONIALS
"Gianpietro changed completely the visual impact of my Social Enterprise. His work replaced outdated stock photo images with high-quality vibrant personal photography, which has helped increase sales and raise the interest in what we do. His service was great value and he got through so much in the one day shoot I booked, I couldn't recommend him highly enough." - Stan, Social Entrepreneur, Birmingham

"I have had the opportunity to collaborate with Gianpietro Pucciariello on a documentary project for my charity. The content he produced was outstanding and he demonstrated a genuine interest in making a difference. His work has been so great that we have continued to work together on further projects." - Davide, Charity founder, Italy.

"Gianpietro Pucciariello is a photographer with a heart for social justice. I first stumbled across his work in a gallery in Shoreditch. He has an eye for the right light & detail that brings out the best in human emotion." - Laura, Teacher, London

"Gianpietro Pucciariello is a wonderful person and photographer. His work has helped me to give voice to my community with stunning pictures and strategy workshops."- Lisa, Community Organiser, London.

"Gianpietro did the portraits for my new social impact consulting website. I cannot rate him highly enough. He was thorough, funny, and lovely to work with. He made me feel listened and I am delighted with the results of it." Cat, Consultant, London.

"I feel so touched and blessed by how Gianpietro told the story taking portraits of my old parents working together in their shot. " Michele, Lawyer, Son and Father, Bergamo, Italy.
let's Chat!
Sometimes Connection is just about one action.
The best way to see how I work is to come to one of the events I organise click the link below

To inquire for information about my work, give me feedback, propose me a job, a collaboration, a partnership, a photography challenge, or just tell me hi, Book a call on my calendar below.
In case you prefer to write me, fill out the form below.Let's me keep you updated about my projects! I will be discrete.Let's be agents of Change.
Best, Gianpy
TERMS & CONDITIONS
GIANPIETRO PUCCIARIELLO - STANDARD TERMS AND CONDITIONS OF BUSINESS1. APPLICATION OF TERMS
1.1 These terms and conditions will:
1.1.1 apply to all Assignments undertaken by the Photographer for the Client and to all Usage Licences or extended and/or additional Usage Licences relating to such Assignments; and
1.1.2 prevail over any inconsistent terms or conditions contained, or referred to, in Client's purchase order, confirmation of the order, acceptance of Estimate, or specification or other document supplied by Client, or implied by law, trade custom, practice or course of dealing.2. DEFINITIONS
"Photographer" means the commissioned Photographer whose details are set out in the Estimate and invoice(s) for an Assignment. The Photographer is identified in the person of Gianpietro Pucciariello.
"Assignment" means a commission by the Client of the Photographer for the provision of the Photographer's services at a shoot for the purpose of creating the Material.
"Advertiser" means any client of the Client for whose benefit or use the Material is commissioned.
"Client" is the party commissioning the Photographer and includes the Client's affiliates, assignees, and successors in title.
"Estimate" means any email or other document electronic or otherwise created by the Photographer and setting out the Fee and expenses for any Assignment along with information as to Usage Licences.
"Fee" means the Photographer's fees as set out in the Estimate.
"Licensed Images" means the still and/or moving images selected from the Material and as specified in the Estimate as to be licensed for use in accordance with these Terms. "Material" means all photographic material created by the Photographer under an Assignment and includes but is not limited to transparencies, negatives, prints, digital files or any other type of physical or electronic material recording either still or moving images. "Shoot Duration" means the number of confirmed days of a shoot whether undertaken consecutively or in separate parts and includes all shoot, travel, recce, preparation or test days.
"Usage Licence" means the licence to use the Licensed Images as set out in clause 3.3 and clause 9 below.
"Working Day" means a day that is not a Saturday or Sunday or any day that is a Bank Holiday in England.
"B.U.R" means Base Usage Rate and is the figure by reference to which additional usage fees to the usage fees stated on the Photographer's original Estimate as accepted by the Client are established.3. ESTIMATES
3.1 Estimates provided by the Photographer are based upon the information provided by
the Client in advance of preparing the Estimate.
3.2. Changes to the requirements for an Assignment before or during a shoot may increase the Fee and expenses.
3.3 Estimates shall specify the number and characteristics of Licensed Images which the Client shall be entitled to use and the media and territories in and durations for which they may be used and these shall be the terms of the Usage Licence unless otherwise agreed in writing. The Client is responsible for checking the Estimate to ensure that it provides for all requirements including but not limited to post-production, high-resolution files, the correct usage licences and all technical specifications for the Licensed Images.
3.4 Unless otherwise agreed in writing the Client's agreement of shoot date(s) shall be deemed to be acceptance of the Estimate.
3.5 If no B.U.R. has been stated, it will be equivalent to the Photographer's day shoot fee.4. CONDUCT OF THE SHOOT
4.1 The shoot will be arranged on the date(s) mutually agreed between the Parties.
4.2 During the shoot the Photographer will take account of the Client's reasonable instructions in respect of the shoot brief.
4.3 If the Client is not present during the shoot then the Photographer's interpretation of the brief shall be deemed acceptable to the Client.5. OVERTIME AND ANTISOCIAL HOURS
5.1 A normal day is up to 9 hours (including 1 hour for lunch) between 9 am and 6 pm on any Working Day.
5.2 Any hours worked outside a normal day ("Antisocial Hours") will incur additional overtime fees for the Photographer, crew and facilities. These will be agreed upon between the Parties.
5.3 Additional fees for crew, facilities and any other third parties required to work Antisocial Hours
shall be as set out in their standard terms or otherwise negotiated.6. CANCELLATION OF SHOOT
6.1 If a confirmed shoot is cancelled or postponed for reasons outside the control of the Photographer (including unsuitable weather/light), the Photographer reserves the right to charge a cancellation fee at the following rates together with all incurred expenses: On Shoot Duration of two days or less:
6.1.1 cancellation on less than 3 Working Days notice - 100% of Fee + all expenses; or
6.1.2 on 3 to 6 Working Days notice - 75% of Fee + all expenses; or
6.1.3 on more than 6 Working Days notice - 50% of Fee + all expenses. On Shoot Duration in excess of 2 days and on notice equivalent to:
6.1.4 the Shoot Duration or less -100% of Fee + all expenses; or
6.1.5 more than the Shoot Duration but not more than twice the Shoot Duration - 75% of Fee + all expenses; or
6.1.6 more than twice the Shoot Duration - 25% of Fee + all expenses.7. ACCEPTANCE & DELIVERY
7.1 Following completion of the shoot the Photographer will deliver the Material to the Client as soon as reasonably practicable and in the agreed format to enable the Client to select the Licensed Images.
7.2 Subject to any previously agreed deadlines for post-production work the Photographer will carry out any such work required as soon as reasonably practicable but cannot guarantee urgent turnaround.
7.3 Unless expressly agreed in writing between the Parties the Client shall not be entitled to reject the Material based on style or composition.8. STORAGE OF MATERIAL
8.1 The Client shall ensure that it takes appropriate steps to keep safe an exact digital copy of all Materials supplied for the duration of the Usage Licence. The Photographer will not be responsible for archiving any Material unless by prior written agreement with the Client.
8.2 Save for the Usage Licence including clause 8.1 above the Material may not be stored in any electronic medium or transmitted to any third party, including for the avoidance of doubt any associated or branch office of the Client, without the written permission of the Photographer.
8.3 Upon publication of the Licensed Images or any of them and on the Photographer's request the Client shall supply to the Photographer free of charge a high-resolution digital file, PDF format file or good quality hard copies of the Licensed Images in the context in which they are published.9. COPYRIGHT & USAGE LICENCES
9.1 The entire copyright and all similar rights throughout the world in all the Material and ownership of all physical materials created by or for the Photographer shall vest in and be retained by the Photographer at all times.
9.2 The Client is responsible for informing the Advertiser of the extent and limitations of all Usage Licences.
9.3 Upon payment in full of both the Fee and expenses for an Assignment the Photographer grants to the Client the right to use the Licensed Images on the express terms of the Usage Licence. No use may be made before payment in full without the Photographer's express agreement in writing.
9.4 Provided that the Client has paid in full all invoices relating to the Assignment the period of use specified in the Usage Licence commences from the date of first use or 6 months after the shoot date, whichever is sooner (unless otherwise agreed in writing).
9.5 Usage of the Licensed Images is limited to the use of such images as provided by the Photographer and the Client shall not manipulate any Licensed Photograph or make use of only part of any individual image without the prior written permission of the Photographer.
9.6 The Client may only sub-license the right to use the Licensed Images to the disclosed Advertiser as agreed and strictly on the terms of the Usage Licence.
9.7 Neither the Client nor the Advertiser may use the Licensed Images in relation to any additional products or services not specified in the Usage Licence.
9.8 Any licence to use the Licensed Images shall automatically be revoked if payment in full of both the Fee and expenses for an Assignment is not received by the due date specified in the relevant invoices or if the Client or Advertiser becomes insolvent or is put into receivership or is subject to any of the matters set out in clause 20.1.2 below.10. ADDITIONAL/EXTENDED USAGE
10.1 The Fee is based on the Usage Licence as specified in the Estimate. Any additional or extended use (including for the avoidance of doubt the use of individual still frames from licensed moving image footage) will attract an additional fee which must be agreed by the Photographer in advance.
10.2 Any estimates of additional or extended usage licence fees provided to the Client are valid for a period of three months from the date of the estimate only (unless otherwise notified in writing).
10.3 The Client acknowledges that such estimates do not include provision for any third party rights which are the responsibility of the Client pursuant to clause 12 below.
10.4 The Client shall procure that the Advertiser requests any necessary extended or additional usage licence(s).
10.5 Any extended or additional use made without permission shall attract an additional fee.11. EXCLUSIVITY
11.1 All Usage Licences granted by the Photographer to the Client shall be exclusive to the Advertiser and the Client unless otherwise agreed in writing.
11.2 Subject to clause 11.4, the Photographer undertakes not until 2 years after the shoot or the expiry of the Usage Licence(s) (whichever is later) to grant any other licence in respect of the Material to any third party.
11.3 After expiry of the exclusivity period the Photographer shall make such use of the Material including the Licensed Images as he/she sees fit.
11.4 Nothing in this clause 11 shall prevent the Photographer at any time from using the Material, whether commercial, test or speculative (images shot for presentation/pitch/ awards), in any form and in any manner worldwide for the purpose of promoting his/her services, provided that in the case of unpublished Material the Photographer shall first obtain the Client's consent, such consent not to be unreasonably withheld. The Photographer reserves the right to use the Material for this purpose whether or not in the context of the Advertiser's advertisement or other material in which the Material is incorporated, including without limitation the Advertiser's branding.12. THIRD PARTY RIGHTS
12.1 Engagements of third party suppliers, including models, are subject to such terms and conditions as those parties may require which shall be made available by the Photographer on request.
12.2 Estimated model fees cover modelling time only and the Client shall be responsible for clearing model usage unless otherwise stated on the Estimate.
12.3 Items created specifically for the shoot shall remain the property of their creator unless agreed otherwise.
12.4 The Photographer shall not be responsible for obtaining any clearances in respect of third party copyright works, trade marks, designs or other intellectual property used in relation to the Assignment or any Usage Licence or extension thereof unless expressly agreed in writing prior to the shoot.13. CREDITS
13.1 In respect of all editorial uses and otherwise as additionally stated in the Estimate the Client shall procure that the Photographer's name is printed on or in reasonable proximity to all published reproductions of the Licensed Images.14. PAYMENTS
14.1 All expenses and production costs must be paid in advance of the shoot unless otherwise agreed in writing and such invoices are due on presentation.
14.2 All other invoices must be paid within 30 days of the date of issue. The Photographer reserves the right to charge interest on late payments at the rate prescribed by the Late Payment of Commercial Debts (Interest) Act 1998 from the date payment was due until the date payment is made.
14.3 If there is a delay of one month or more between agreed pre-production work and
the shoot, the Photographer reserves the right to invoice the Client for the pre-production element of the Fee and for any expenses already incurred by the Photographer.
14.4 Usage Licence and any third party fees negotiated by the Photographer are payable regardless of whether Licensed Images are in fact used by the Client or the Advertiser.
14.5 All payments are due in pounds sterling unless expressly stated otherwise.15. EXPENSES
15.1 All expenses figures provided in advance of a shoot are estimates only and the Client should allow a minimum 10% contingency budget in all cases. All estimated costs are stated exclusive of VAT.
15.2 The Photographer will endeavour to work within the agreed cost estimate, but individual costs within the Estimate may vary at his/her discretion to enable the most effective realisation of the brief.
15.3 Receipts for expenses can only be provided if requested prior to shoot confirmation. Provision of receipts will incur an accountancy charge of 1.5% of total costs and fees incurred in respect of the Assignment subject to a minimum charge of £250 and a maximum of £600.
15.4 Where extra expenses or time are incurred by the Photographer as a result of alterations to the original brief by the Client, or otherwise at its request, the Client shall be liable to pay such extra expenses and additional fees at the Photographer's normal rate.16. RETURN OF MATERIALS
16.1 Within 30 days of expiry of any Usage Licence the Material must be returned to the Photographer in good condition and any digital files stored by the Client and the Advertiser must be deleted.17. INDEMNITY
17.1 The Client shall indemnify the Photographer and keep him/her and their respective officers and employees indemnified on a continuing basis against all liabilities, claims, costs, damages and expenses claimed or incurred (including legal costs) or licence fees due by reason of any infringement claim, or alleged infringement, of any intellectual property rights relating to any failure by the Client to obtain third party clearances or arising out of use of the Material by the Client or the Advertiser outside of the Usage Licence or otherwise as a result of any breach by the Client or the Advertiser of these terms.18. EXTENT OF LIABILITY
18.1 The Photographer shall not be liable to the Client for any loss of profit, loss of contracts, loss of business or revenues, loss of production or for any indirect, special or consequential loss, damage, costs, expenses or other claims (whether caused by the negligence of the Photographer, Photographer's employees, agents or sub-contractors or otherwise) which arise out of or in connection with the shoot.
18.2 The Photographer's maximum aggregate liability for all losses, damages, costs,
claims and expenses however or whenever arising out of or in connection with these Terms shall in any event be limited to the total amount of the fees paid to the Photographer in relation to the relevant Assignment.
18.3 Notwithstanding the above, nothing in these terms excludes or limits the liability of the Photographer for death or personal injury caused by the Photographer's negligence or that of his/her employees, agents or sub-contractors, for any fraudulent statement or act or for any matter which it would be illegal to exclude.
18.4 The Photographer hereby disclaims any warranties, conditions and other terms on or relating to the services hereunder or any parts thereof which might otherwise be implied whether by statute, law, custom, course of dealing or otherwise, including without limitation any warranty, condition, or other terms of merchantability, quality, fitness for purpose or non-infringement to the fullest extent permitted by law.19. CONFIDENTIALITY
19.1 The Photographer will keep confidential and will not disclose to any third parties or make use of material or information communicated to them in confidence for the purposes of the Assignment, save as may be reasonably necessary to enable the Pho
PRIVACY POLICIES - GDPR
INTRODUCTIONFrom May 25, 2018, a new data protection law is being introduced in the UK, it's called the General Data Protection Regulation, GDPR for short. The reason this law is being introduced is to protect your data more effectively in today's online world.You will probably have received emails already, asking if you will opt-in, in to continue receiving emails from companies you've previously signed up to. This doesn't just apply to email, but how your data is processed by any company that collects, stores and uses your data in the future.Privacy notices and policies are being updated countrywide to provide the customer with new and improved rights as well as legal reasons why your personal information should be kept on file.Personal data is information which relates to a living individual, such as your name, address, telephone number and email. This data could be used not only to identify you but can include details about your transactions or services you have used.What does the GDPR mean for you, the client?
You can ask whether your data is being processed, where it's being processed and for what purpose. This right to accessYou have the right to rectify, for example, to ask for your details to be changed. Your data should be corrected within one month (two months if complex).You have the right to restrict processing, for example, you can ask to restrict the use of your data i.e. not to receive emails or telephone calls or marketing by post.You also have the right to ask for your data to be deleted, this is the right to erasure (the right to be forgotten).You have the right to complain, about how you feel your data may have been used wrongly, with your local data protection authority.Gianpietro Pucciariello and the GDPR
1. When you book a commission, I will store names, addresses, emails and telephone numbers in electronic form indefinitely enabling me to contact you in the future. This is considered processing, even if I display your name on a computer screen when updating a spreadsheet.2. Your data will be collected and stored in paper form when you arrive for your photography session along. Consent to use the photographs taken at the session for the purposes stated in item 3 will be sought.3. Gianpietro Pucciariello has a legitimate interest in using photographs for marketing online and in printed literature plus for competition purposes. These images will not be used without prior consent being sought. A client may withdraw this consent at any time.4. Nobody else will see the data held by Gianpietro Pucciariello and your data will not be shared at any point. The data collected will only be used for the purpose for which you have given consent.5. You have the right to contact Gianpietro Pucciariello at any time and ask for your data to be deleted. You have the right to request that any direct marketing stop.6. Should a data breach occur, Gianpietro Pucciariello will inform the Information Commissioner's Office.This policy exists to ensure your data is used in a way which protects your rights. Data will be collected, held, retrieved, organised and destroyed in a lawful, fair and transparent manner. Information will only be collected on a need-to-know basis i.e. the data collected is relevant to the reason it is being collected. Reasonably practicable steps will be taken to ensure the data obtained is accurate. Gianpietro Pucciairiello will store your data in a safe, secure environment on a password-protected computer with the aim to prevent accidental loss, destruction, damage and unauthorised access.Want to know more?
To read more about the GDPR, please visit the Information Commissioner's Office websiteGlossary
1. The Data Subject is the person whose personal data is being processed.2. The Data Processor is the person or organisation that processes the data.3. The Data Controller is the person or organisation with overall responsibility for personal data, also how and why it is used.4. The Data Protection Officer is responsible for overseeing and implementing an organisation's data protection strategy.N.B. In a small company, the roles mentioned in 2, 3 and 4 above may be held by the same person.